FUTURE
Jasmin
I attend the Vocational College for arts and crafts and for this to be possible I am here at Don Bosco because I come from Germany to be more precise Lower Bavaria. I would have had to drive two hours a day to Linz just to go Linz. The boarding school made a lot of things easier for me. Of course, everything is much more difficult in the corona crisis. Fortunately, Don Bosco has organized everything very well, although there are stricter rules nowadays, I was still able to make very good friends outside of school and enjoy my time here.
Katja
I currently attend BAKIP Linz and will take my final exam next year.
However, I have not yet decided whether I will then rather work in a kindergarden or go on to university.
During these past four years at school it was a great help for me to stay at Don Bosco since commuting would not have been an option for me and I would not have been able to go to BAKIP.
At Don Bosco I have made many good friends and since last year I have now been Coach.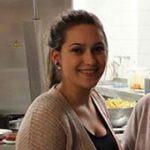 Armin
I have been at Haus Don Bosco since September 2020, as otherwise I would have to journey 80 km each day to pursue my apprenticeship. Educators pay great attention to academic success. As we get older they expect us to demonstrate greater mental maturity but also grant us more free time. Haus Don Bosco offers lots of recreational options including a fun court in the courtyard or the games room in the basement. In the future I intend to complete my apprenticeship and to get my A-levels, for both of which Don Bosco offers top preconditions.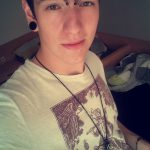 Lukas
5 years at Don Bosco. For me it was a very good, but most importantly also a highly instructive time. If you arrive at a boarding home at just 14, without any friends, without experience, and without knowing anything about the city things may easily get too much at the start, but in this setting you quickly meet many nice people and become part of a family. When I decided to go on to university it was quite natural to stay on at Don Bosco and remain part of this large family where everyone is welcome.